HomeDivisions
Corporate Overview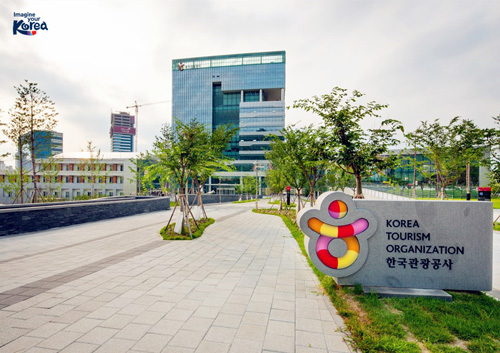 Since its inception in 1962, the driving focus of the Korean Tourism Organization (KTO) has been to create and support necessary tourism facilities and services such as hotels, travel agencies, and transportation infrastructures. As the company has developed, the KTO further expanded its endeavors to include international promotion, developing and modifying Korea's tourism industry infrastructure, and developing tourism complexes to better accommodate a larger numbers of tourists.
The KTO has been a key player in drawing more international visitors to Korea. In 1962, the first recorded number of international visitors to Korea was only 20,000, with numbers soaring to one million by 1978. In 1988, the number reached 2 million; in 1998 there was a recorded number of 4 million visitors to Korea.
The number of visitors to Korea has doubled every 10 years, with the trend seeming to hold steady with 14 million recorded visitors as of 2014. Lately, the KTO has been focusing its efforts on developing tourism technology as well as combining Hallyu (the 'Korean Wave') and the tourism industry through Hallyu marketing. By developing Hallyu tourism and other areas where international audiences have already shown interest, the KTO hopes not only to stimulate the Korean tour industry, but also further share Korea's culture with the world.