FOOD TRIP In Korea
for your comfortable and enjoyable food trip
categories
Top30
New
Contents
Mutari (무타리)
홍대에 위치한 즉석떡볶이 전문점으로 돈까스떡볶이, 제육떡볶이, 불고기 떡볶이 등 남녀노소 좋아할 메뉴가 많으며, 난타극장앞에 위치해 공연관람 전후 먹기에도 좋다.
5 / 588
서울특별시 마포구 양화로16길 26
Daebaek Sonkalguksu (대백손칼국수)
Daebaek Sonkalguksu is a popular son kalguksu (hand-pulled noodles) restaurant in Daegu. The restaurant also serves complimentary boribap (barley rice) and doenjang (soybean paste).
0 / 50
114, Dongdeok-ro, Jung-gu, Daegu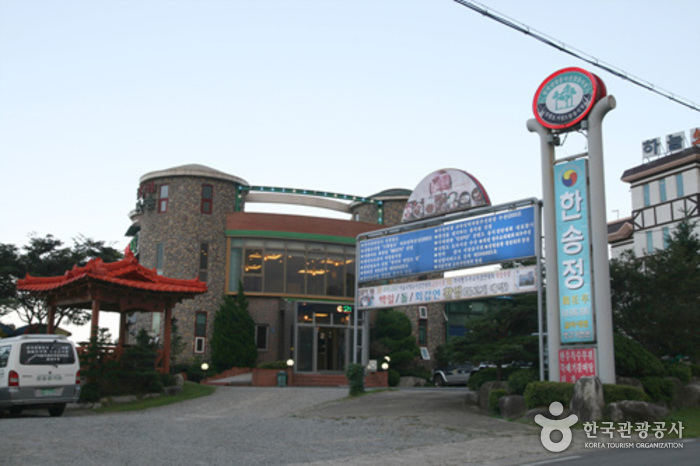 Hansongjeong Garden (한송정가든)
Hansongjeong Garden is owned by a first-rate chef who only uses carefully selected ingredients. The owner-chef won the Grand Prize in the SIFE Seoul International Culinary Competition 2007 and received a bronze medal for his work at the Gangwon Tour Service Competition. He also has a patent on Eolga
0 / 50
452-4, Nohak-dong, Sokcho-si, Gangwon-do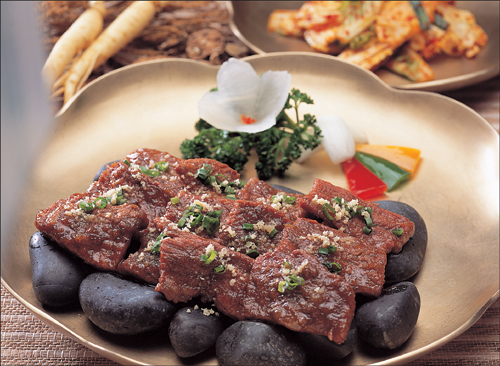 Gourmet Home (고메홈)
Gourmet Home specializes in dishes using traditional Oriental herbs. The most popular menu item is Guseonwangdogo, a soup made from the powder of rice and nine white medicial herbs. Another specialty of Gourmet Home is their maesil kimchi, which uses plum vinegar instead of jeotgal (salted seafood)
0 / 50
26-8, Samseong-ro 75-gil, Gangnam-gu, Seoul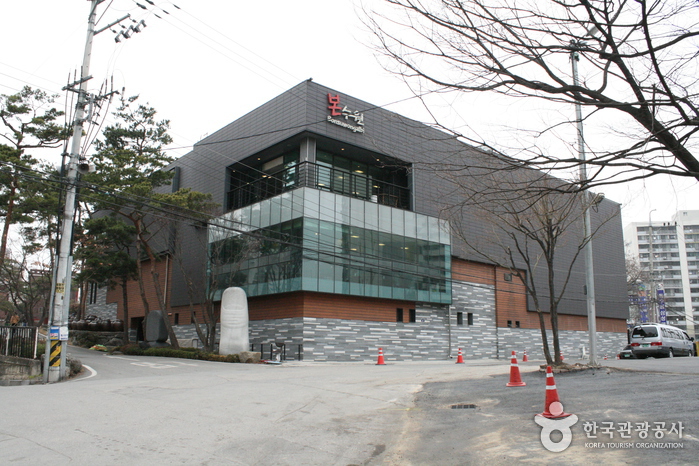 Bonsuwon Galbi (본수원갈비)
Beef at Bonsuwon Galbi is sliced thin against the grain and marinated in a sauce made of several dozen ingredients for more than 24 hours. Even the perfect presentation of this tender beef hints of its extraordinary taste. Though the meat is definitely the main dish, another specialty of this restau
0 / 53
41, Jungbu-daero 223beon-gil, Paldal-gu, Suwon-si, Gyeonggi-do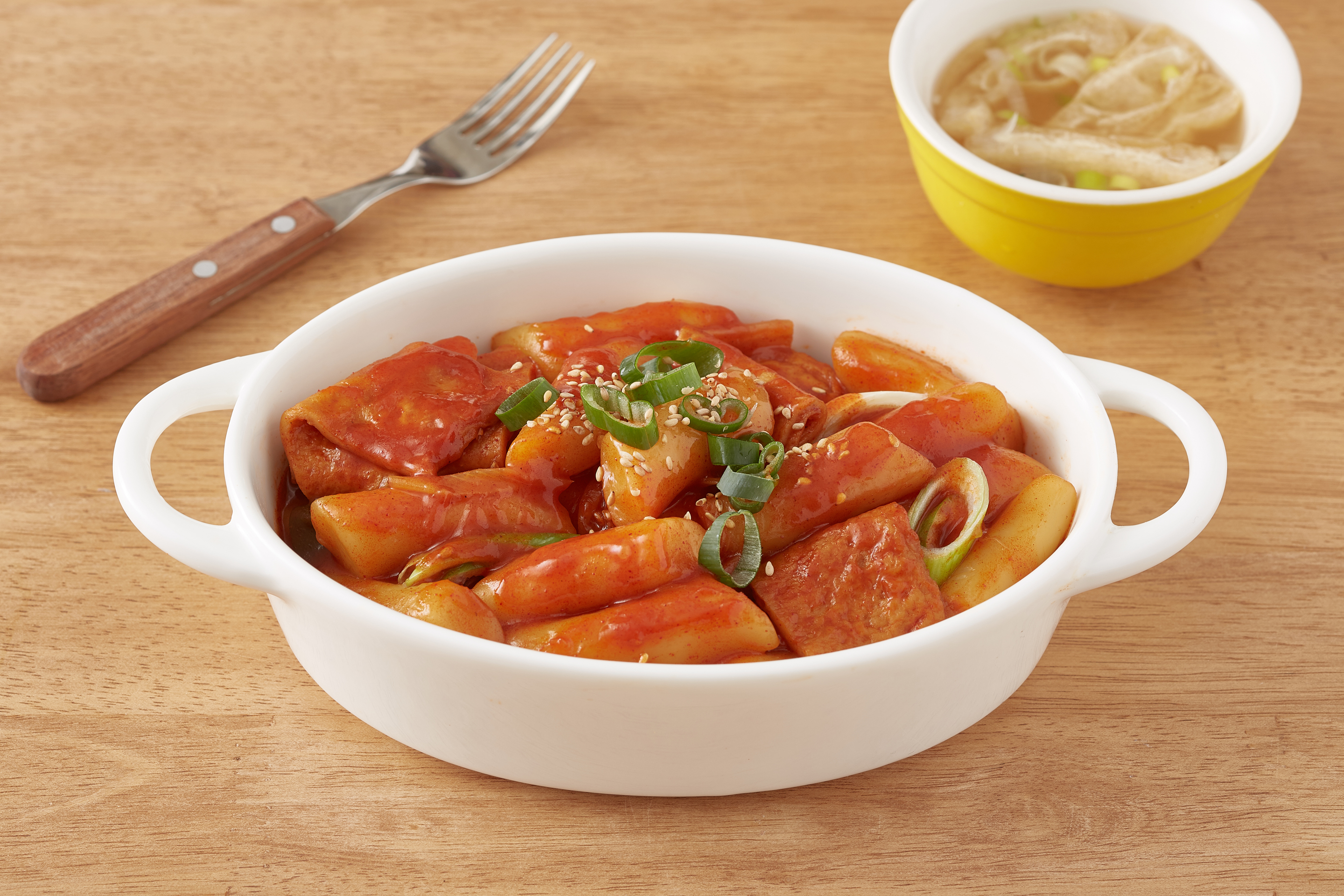 Stir-fried Rice Cake (tteokbokki)
Thin rice cake sticks are stir-fried with vegetables, including cabbage and green onions, and red chili paste. This is the typical spicy Korean food and one of the most popular street foods in Korea. Thin fish cake sheets are frequently added, and younger people add a generous amount of cheese. The non-spicy version is made of royal stir-fried rice cakes seasoned with soy sauce.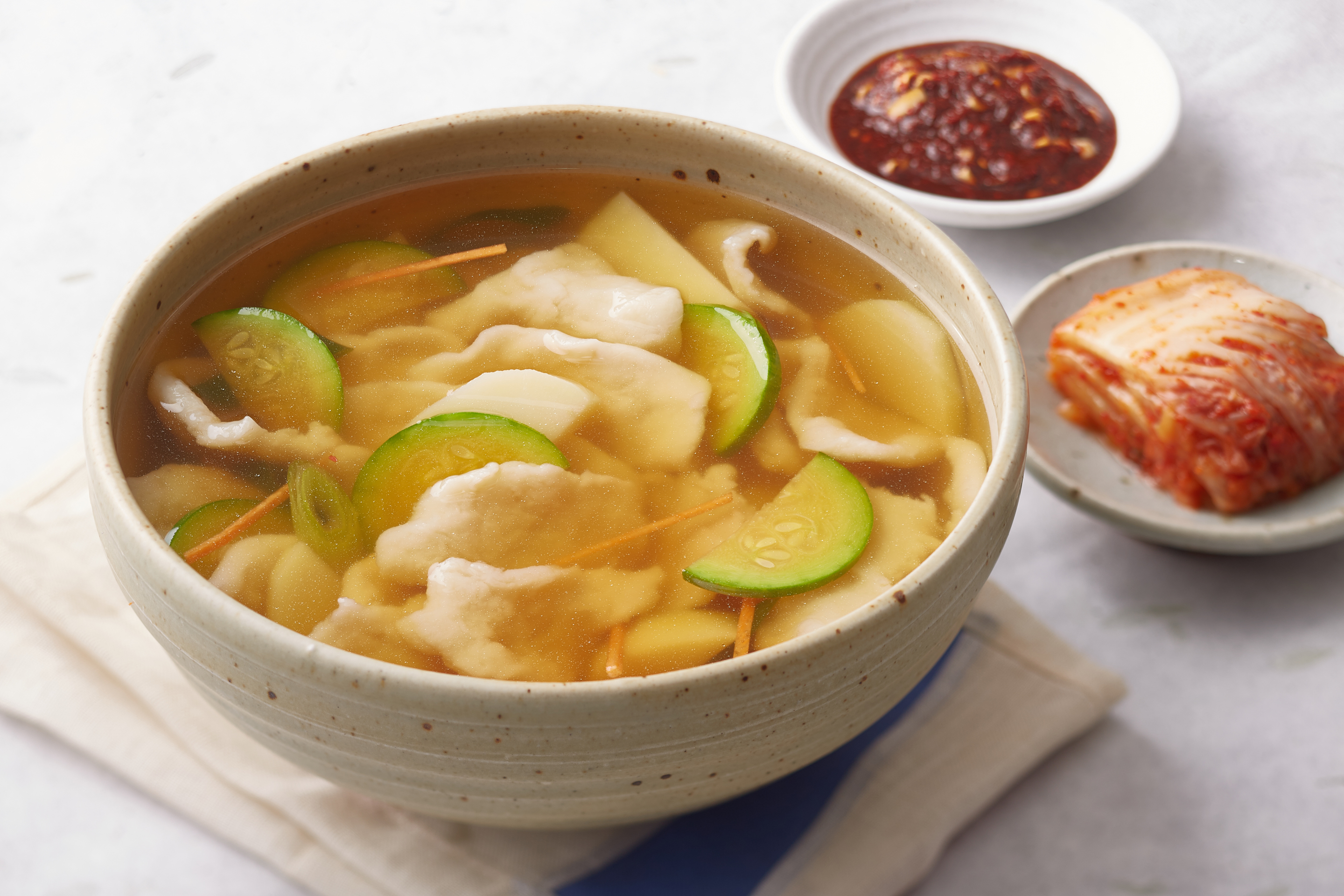 Hand-pulled Dough Soup (sujebi)
Wheat flour is kneaded and pulled apart into pieces and boiled in a broth made with anchovies or beef. The dough soup has a mild taste since vegetables including potatoes, zucchini, red peppers and onions are added. The soup is sometimes served with egg strips on top. People living on coastal regions use a seafood broth made with clams and seaweed.
Napa Wraps with Pork (bossam)
Pork is simmered, thinly sliced and enjoyed with kimchi seasoning. Sometimes Koreans enjoy boiled pork slices with spicy radish salad. The savory taste of pork and the spicy taste of kimchi seasoning create a perfect harmony. Pork belly or pork shoulder is used.