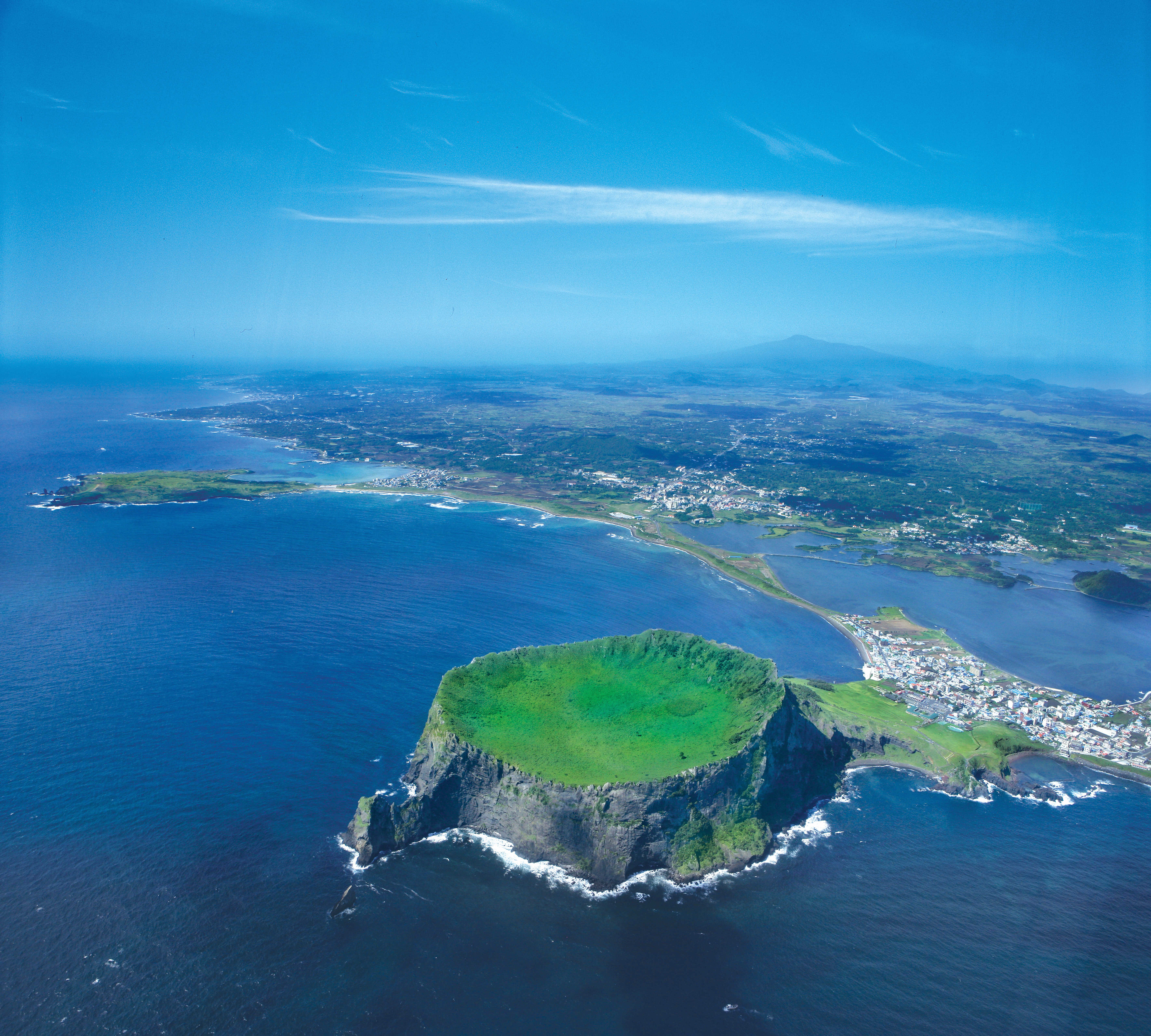 Jeju Island, South Korea is celebrating their inclusion as one of the 'New7Wonders of Nature' based on the first count of vote results on11/11/11. Absolute verification of the results will take place in early 2012.
Jeju Island ran an excellent campaign as one of the finalists to become one of the 'New7Wonders' of the natural world and let the unique geography of the island inspire voters. Jeju was Korea's first natural site to become an UNESCO World Natural Heritage in June 2007, covering three sites Geomunoreum, regarded as one of the finest lava tube system of caves; the fortress-like Seongsan Ilchulbong crater and Mt. Hallasan.
The largest island and smallest province in Korea, Jeju has a surface area of 1,846 sqkm, replete with appealing beaches, waterfalls, cliffs, caves and a unique island culture. Mt. Hallasan, which rises 1,950m above sea level, is home to flora and fauna of both temperate and tropical varieties, coexisting on the mountain. The Jungmun Tourist Complex is a comprehensive tourist resort and provides top-quality accommodation and tourist facilities.
- Ends -
For further information please contact:
Mr. Ramy Salameh
Tel: 020 7321 2535
Email: london@gokorea.co.uk