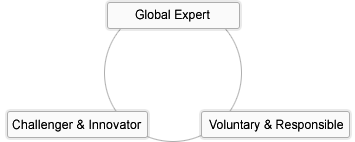 Challenger & Innovator"

KTO looks for motivated and talented individuals with the ability to foresee problems and actively seek solutions to resolving such issues.

Global Expert

KTO looks for experts in their respective fields who are competitive at the global level and remain leaders that inspire, keeping the interests of the company firmly in mind.

Voluntary & Responsible"

KTO seeks those with a strong sense of ownership, with a service mind to contribute to the growth and betterment of the organization.ˆ